Father's Day Crawfish Boil
June 16 2019 | 3:00 PM - 5:00 PM
2500 W Chicago Ave, Chicago 60622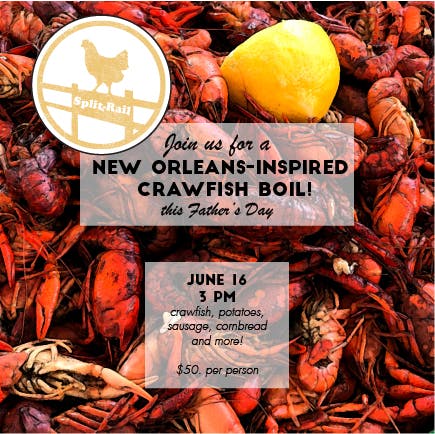 Join us on Father's Day for our second-ever New Orleans-inspired crawfish boil.
Delicious, briny, properly boiled fresh crawfish is our obsession. If you share our passion, join us on June 16th at 3 pm for a family-style afternoon feast.
Tickets are $50 and include a mountain of crawfish, new potatoes, fried pickles, cornbread and more! In addition to our normal beverage menu, we'll be offering some NOLA-themed drink specials, like $3 Sazerac shots, $8 Hurricanes, and a $10 Vieux Carré!
**Because we have to order the crawfish in advance to be airlifted to Chicago, we will stop selling tickets several days before the event.